A few members found time on Saturday 14th of June to work contest stations participating in the BATC Summer Fun Contest.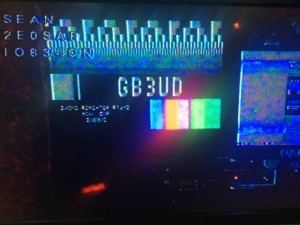 This gave us a chance to fine tune our new ATV set up and give people a chance to operate.
Here are two image from the contest,
2E0SAF and GB3UD.
We hope to work more TV in the future.