Portsdown 2020 Buster
The current in-use version of the Portsdown is Buster 2020 – Portsdown 2020. This introduces support for the LimeDVB firmware on the LimeSDR Mini and also supports the use of standard firmware on the LimeSDR USB and the LimeNET Micro.
The LongMynd receive capability has been improved with the addition of a player that will display some H265 signals. It will also control an external Jetson Nano with an HDMI capture device to allow the transmission of high definition H265 signals.
This version will continue to be actively supported while the Buster operating system is current for the Raspberry Pi. No date has yet been set for release of the next operating system version (Bullseye).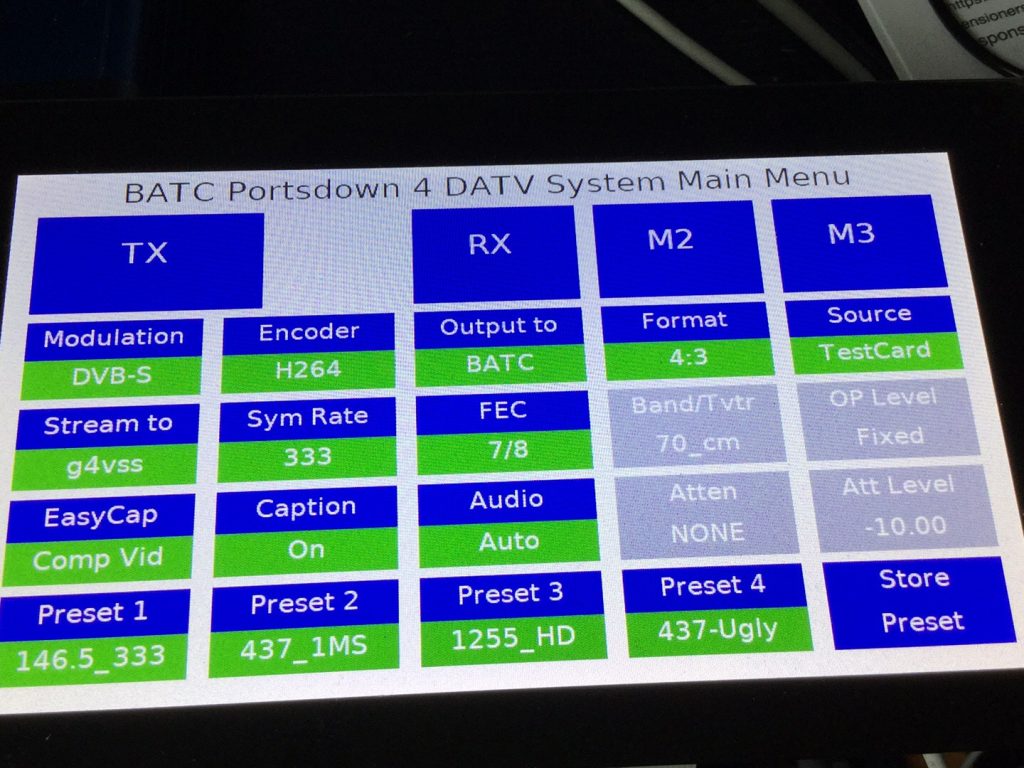 Portsdown 4
The next version of the Portsdown will be the Portsdown 4 – Portsdown 4. This will use the Raspios Buster (NOT Raspbian) operating system on a Raspberry Pi 4 with a 7 inch screen and a LimeSDR. Unlike the previous version changes it will not maintain hardware compatibility with the classic (filter-modulator) Portsdown.
You may have seen mention of the Portsdown A27 – this version was the stepping stone from the Portsdown Buster 2020 to the Portsdown 4, and will not be continued after the release of Portsdown 4. First development release of the Portsdown 4 should be during July or August 2020.
More can be found on the Batc site updates and project details in the wiki pages.
https://wiki.batc.org.uk/The_Portsdown_Transmitter#Portsdown_4