As of October 2020 all levels of exam can be taken online by remote invigilation, there are also a number of online training courses available.
How to Become a Radio Amateur
To become a Radio Amateur you need to pass one or more exams to ensure you understand the basics of how your radio works, the dangers of interfering with other radio users, how not to upset your neighbours or your parents (if you are a young person) and the rules and regulations of holding a radio transmitting licence.
In the UK, Amateur Radio has three licence classes which successively award more operating privileges after passing each level of exam. You have to start at the Foundation level before progressing up the ladder but you can stop at any level you want to and there is no time limit on how long you can wait at each licence class before deciding to progress to the next level.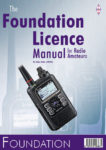 The entry level is the Foundation Licence. To obtain this licence you may either self-study or undertake a training course, typically two days. Traditionally the course has been on site and contained a practical element which must be passed before you can take the 'written' (multiple choice) exam. During the current Covid crisis however with the difficulties posed by face to face contact the practical element has been suspended so it is quite possible. The exam is a 55 minute multiple choice exam and a score of 18 out of 25 or better will be a pass. A Foundation Licence will allow you to use all the Amateur Bands from 136kHz to 440MHz and 10GHz, with a power level not exceeding 10 Watts (1 Watt on 136kHz and 10GHz).
---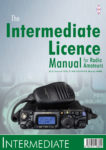 The Intermediate Licence qualification takes a similar format to the Foundation with more emphasis on the fundamentals and underlying principles of radio. The exam is 85 minutes long and has 45 questions. The Intermediate Licence permits use of all Amateur bands and up to 50 Watts of power (where permitted).
---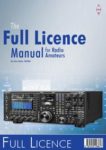 The pinnacle is the Full Licence. It again covers radio theory and licence conditions but because holding a full licence enables you to use 400 Watts power output from your transmitter, such subjects as Electromagnetic Compatibility (EMC), antenna design and safety issues are covered in some depth. The exam is 120 minutes long and has 62 questions.
A full licencee has access to all the Amateur bands, up to 400 Watts of power (where permitted) and is also granted a few other privileges: operation outside the UK (CEPT agreement), maritime mobile operation (/MM), unattended and remote operation, Notice of Variation (NoV) for experimental bands (e.g 5MHz and 500kHz), repeaters, beacons, special research permits, club licences etc.
The RSGB sells books to assist learning and training in all the above licence classes which are available from the RSGB Shop and when you've completed the training course and are ready for the exams, there are some mock exams for you to try before the real one.
Had a licence and it's lapsed ?
Essex Hams have a page with information on getting your original call back with lots of interesting posts from people who have managed to do it.
Where to Take the Courses
As of October 2020 all 3 levels of license are available to take via an online exam, there are various online courses available to assist with self study, for more information join us on one of our Tuesday evening Zoom sessions or contact us via the Contact page for more information.
Warrington Amateur Radio Club and our Training Partners offer tuition in all three licence classes, Foundation, Intermediate and Full and draws on the expertise, knowledge and many years of experience that its membership holds to get you qualified. Once your course is complete, you can either take the exam online or in familiar surroundings at the club since we're also an authorised examination centre.
Please note: Training takes place on an adhoc basis and if WARC is not running a course to meet your convenience one of Training Partners in the region may be able to accommodate you. Please Contact us for details.
For those recently licensed and are  looking for practical guidance the RSGB have provided a set of videos with you in mind.
https://rsgb.org/main/activity/useful-practical-skills-for-new-licensees/?fbclid=IwAR3beHPkFYq6-qKxlPQsXVlfix8sq7apRRuy3AXaGCq5e9qZqvkYOrMkVf4
If you're not in the North West area and are looking for an in person course, the RSGB maintains a list of places throughout the UK that offer Amateur Radio Licence training courses alongside a list of examination centres.
The specifications for the Foundation, Intermediate and Full exams can be found on the RSGB website.