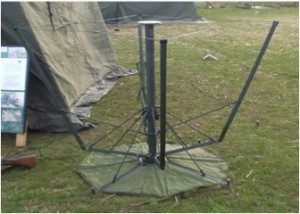 Clansman VHF Ground Mounted Monopole The heavy duty Clansman Ground Mounted Monopole is a wide band vertical polarised Omni-directional antenna designed to be free standing. It does not require a antenna tuners or other adjustments for frequency and is suitable for use with Clansman VRC-353, PRC-351,
PRC-352 or any other VHF radio set with a 50 Ohm Co-axial outlet.
INVERTED V ANTENNA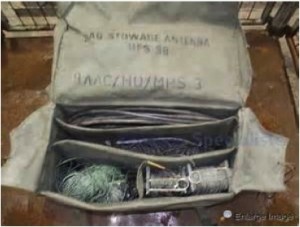 Clansman Inverted V wire antenna.
COUNTERPOISE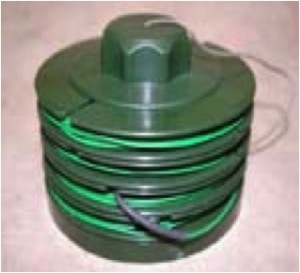 Clansman PRC-320 Counterpoise Antenna Spool The Counterpoise Antenna provides an artificial earth for all antennas when used on ground of poor conductivity, such as desert of frozen snow and ice, and should always be used with the ground wave vertical or end feed antennas. In use the wire from the 4 spools are spread radially around the radios such as a Clansman PRC-320 and the short lead from the main spool connected to the earth terminal of the radio.