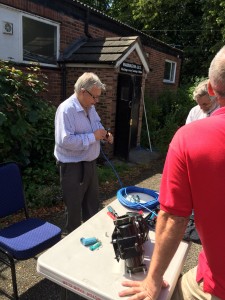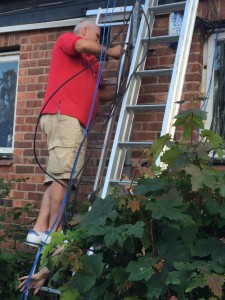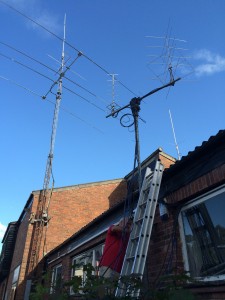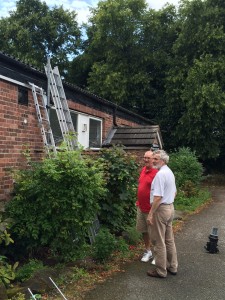 The club has just installing a new satellite antenna system, the parts have been kindly loaned to the club by  Vincent M0LCR and Terry G6CRF
The aim is to let club members have a taster of satellite operation.
This included being involved in the installation and configuration of this equipment.
The club has a satellite rig – ICOM IC9100 which we are using with the new antenna system.
UPDATE: The antenna install has been completed and we are now in the process of fine tuning the system and installing software for rotator and tracking .