WARRINGTON AMATEUR RADIO CLUB 70th ANNIVERSARY OPEN DAY
Warrington Amateur Radio Club celebrated its 70th Anniversary this year with an open day on April 1st at our headquarters in Grappenhall.
We opened our doors to members of the public allowing them to see Amateur Radio in operation. The Mayor of Warrington attended to help us celebrate this landmark in the clubs long history. Members of the public were able to see the latest Amateur Radio equipment being operated and talk to club members about the hobby.
We will be hosting other events throughout 2017 as part of our anniversary, please look out for upcoming events on this web site and on our Facebook page WARC Warrington.
Warrington Amateur Radio Club has been an active part of the local community for many years, indeed members helped in the construction of the community centre.
The club has trained and supported many individuals and members of local organisations throughout the past 70 years and hopes to continue this tradition into the future.

SSTV from the ISS
We managed to receive an SSTV image from the ISS today Feb 22nd at Solder Sunday.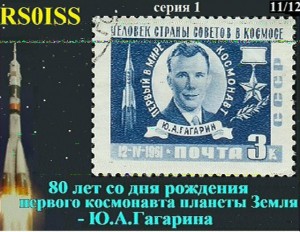 Welcome to the new WARC web site.
We hope your enjoying the new features and are finding your way around.  We have kept a similar layout to the old site to aid navigation.
So what's new.
There's a Classifieds ad page for members, the Projects page has been extensively updated with new entries and the older projects have been spruced up. A new Technical section with plenty of interesting Radio and Electronics articles to read, a new Club history section, a visual archive of photographs showing club events, past and present.
An updated events calendar in the What's on section, and a new QSL section that will post live updates from the club log. You will find a new forum, for ease of use we have started it from fresh and not carried over anything from the old one, please feel free to populate it.
A work in progress…..
As with any new project there's a time when things have to be tested and refined.
Some of the features on our new site are in the process of being set up, this includes the Members list, the QSL and logging section and various links and forms throughout the site. Users are encouraged to test the site and provide constructive feedback so we can make the WARC website something members can be proud of.